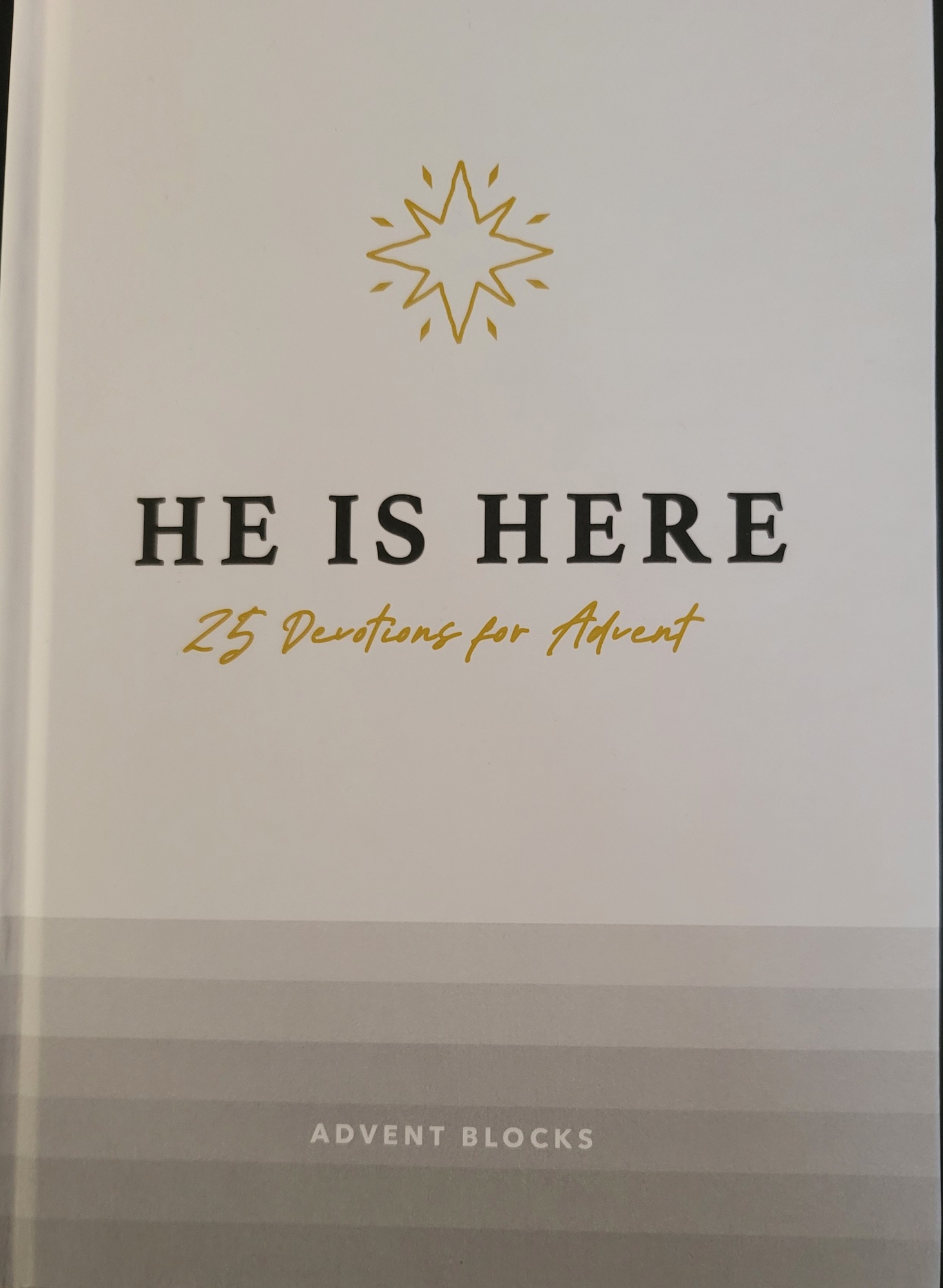 MERRY CHRISTMAS!!!
ADVENT DEVOTIONAL #25 -- "Death Shall Be No More"  Revelation 21:1-4
OUR STORY
"The word 'Advent' means 'Arrival' or 'Coming.' Naturally, we use the word 'Advent' around Christmas, since Christmas is the time we celebrate Jesus' Birth -- God Coming to earth.
"But traditionally, Advent is meant to have a dual focus. The First Focus of Advent is backwards, looking to Jesus' Coming at Christmas. The Second Focus of Advent is forwards, looking ahead to Jesus' Future, Glorious Return!
"These two 'Advents' only make sense when considered together. What God began in the Birth of Jesus, He will Finish when Jesus Comes Again! God's Kingdom, Inaugurated by Jesus' Life, Death, and Resurrection, has not yet been completely Fulfilled. As some have helpfully put it, God's Kingdom has both 'already' and 'not yet' elements to it.
"The First Advent, Christmas, highlights this 'already/not yet' tension. In Christmas, we see God Taking a Radical Step to End Injustice and Death, NOT by Defeating them outright, but by Entering a World in which He would Experience them Personally. Only by doing this, could He Hope to Bring People like Us, Riddled with Injustice and Death ourselves, Back to Him. In Jesus, God is Already Doing the Work of Reconciliation!
"God's Work, however, is NOT YET FINISHED. Hence, the Second Advent: What Jesus Began in His First Coming, HE WILL FINISH in His Second Coming! He WILL RETURN, bringing Perfect Justice and Wholeness with Him! HE WILL MAKE the wrong things right and the dark things light. HE WILL Lift our Heads and Wipe Away the Tears from our Eyes! AT LONG LAST, what we ALL LONG FOR WILL COME TRUE: 'God Himself will be with them...and Death shall be no more' (Revelation 21:3-4).
 "In Jesus' First Coming...God Came to Be With Us. And a Second Coming is on the Horizon, with the Exact Same Promise: GOD WILL BE WITH US! As we LONG FOR that Return, we extend an Invitation to EVERYONE around us. Our Neighbors are LONGING, too -- for Justice, for Wholeness, for Healing, for Hope.
And that which they LONG FOR has a NAME! HIS NAME IS JESUS! EMMANUEL! GOD WITH US!"
REFLECT
The Christmas Season is drawing to a close, but the Beauty of Christmas -- God's Presence With Us -- is meant to be ours Year-Round! What would be different if YOU TRULY BELIEVED God was With You? REMEMBER: IN CHRIST, HE IS!!